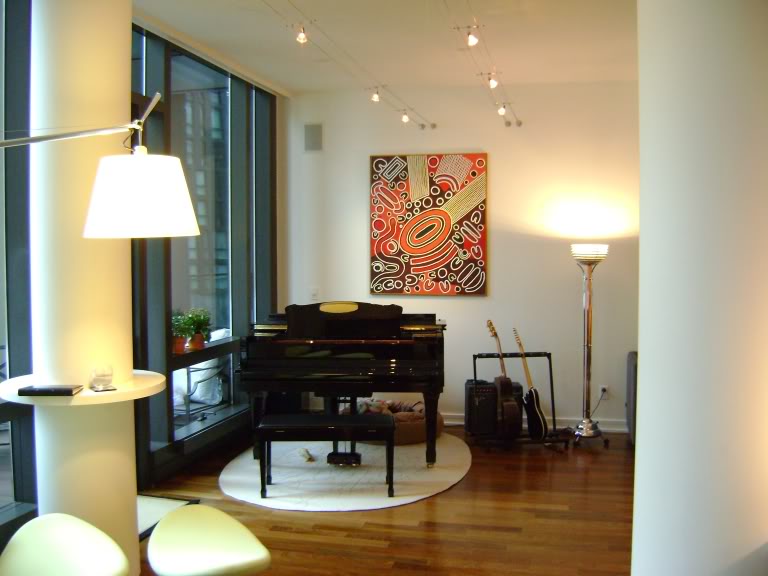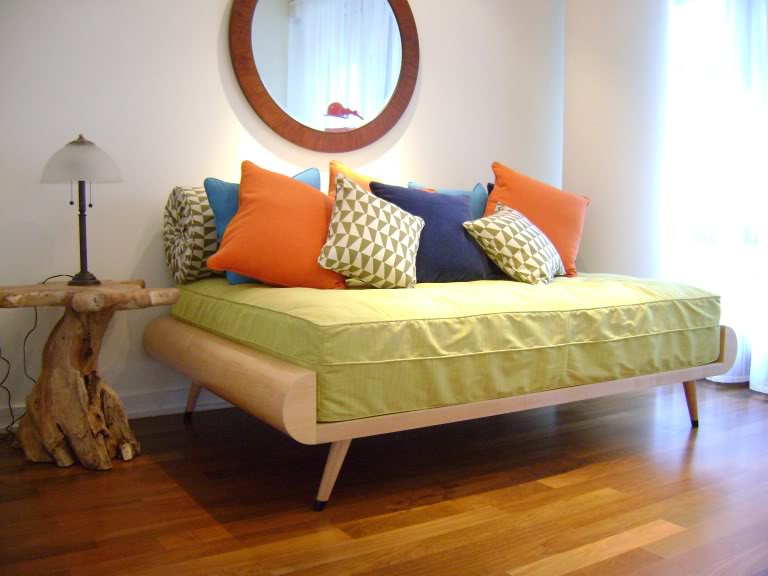 This was an interior design collaboration with Towne Architects on a modern city duplex in the neighborhood of Tribeca, New York City. There are a number of interesting points to note about this particular project. The open space of the main living area allowed us to play around with space planning so that sections of the living space remained both open yet inviting and cosy.
We utilized an existing column and designed a side table around it to incorporate this element into the room and meet a need for a surface to accommodate the eye-opening Corona chair in the space.
A custom-designed and build daybed is an element that completes the playful, cosmopolitan space, aligning both form and function, meeting the requirements of the client.